KEY CUSTOMER TRACK RECORD
Most of our current client base has been with us over the last ten years. That says it all! References will be provided at any time. We are confident the Practice Administrators at ALL our accounts would give our service an A+.
Our reputation speaks for itself - please give us a call today!
About A+ Transcription Services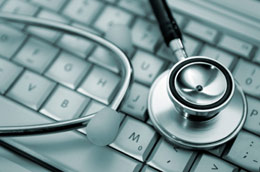 Established in 1990 to meet the immediate needs of a 20-provider orthopedic group, A+ Transcription Services has grown to provide cost effective, quality medical transcription services within 24 hours for clients nation-wide. We attribute our success primarily to our customized flexibility and our exceptional team of medical transcriptionists.
Focused on our mission, we are committed to:
Quality
providing a team of experienced personnel with over 12 years together
dedicating an account manager to each client
following a synergistic protocol among transcriptionists
utilizing internet-based electronic dictation and recorders
remaining fully HIPAA compliant
providing 24/7/365 access to our secure site
creating cover pages for accountability
Cost Awareness
exceptional base-pricing
free start-up assistance
"pass-along" savings to our clients
24-hour Turn-around Time
your work is there when you need it and STAT dictations are available
At A+ Transcription Services we are committed to providing our customers with an exceptional product at affordable prices in a 24-hour turnaround time. We will remain flexible to customize our services to suit individual patient practices and continue to place our primary focus on quality.
Our business model is simple – to provide you with the highest quality, cost-effective service when you need it. Please email us at aplus@tmstrans1.com or simply call us at 860-500-0951. Begin your free trial today!