Secure HIPAA Compliance
At A+ Transcription Services, you never need to worry about your files being viewed by others.
We upload your files to our custom built, secured SSL encrypted document management software system.
You, in turn, download your transcription over a secure, password- protected connection, so the files are never able to be seen by prying eyes. We provide you with a fully HIPAA compliant workflow.
HIPAA Compliance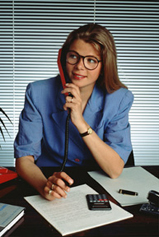 The Health Insurance Portability and Accountability Act (HIPAA) makes provisions for all patient records to be protected and held accountable to national standards. Our company is committed to following all HIPAA requirements and the file transfer portion of our web site is secured with EV-SSL technology. Our working transfer station can only be accessed with a properly issued user name and password. A+ Transcription Services will help you meet HIPAA mandated security requirements. Our MTs are required to sign a business associate agreement with A+ Transcription Services.
All our transcriptionists and providers are given a user name and password. This can only be changed by contacting the supervisor/manager on duty. Our pledge to you, the healthcare provider: we comply with all the HIPAA regulations associated with medical transcription service organizations.